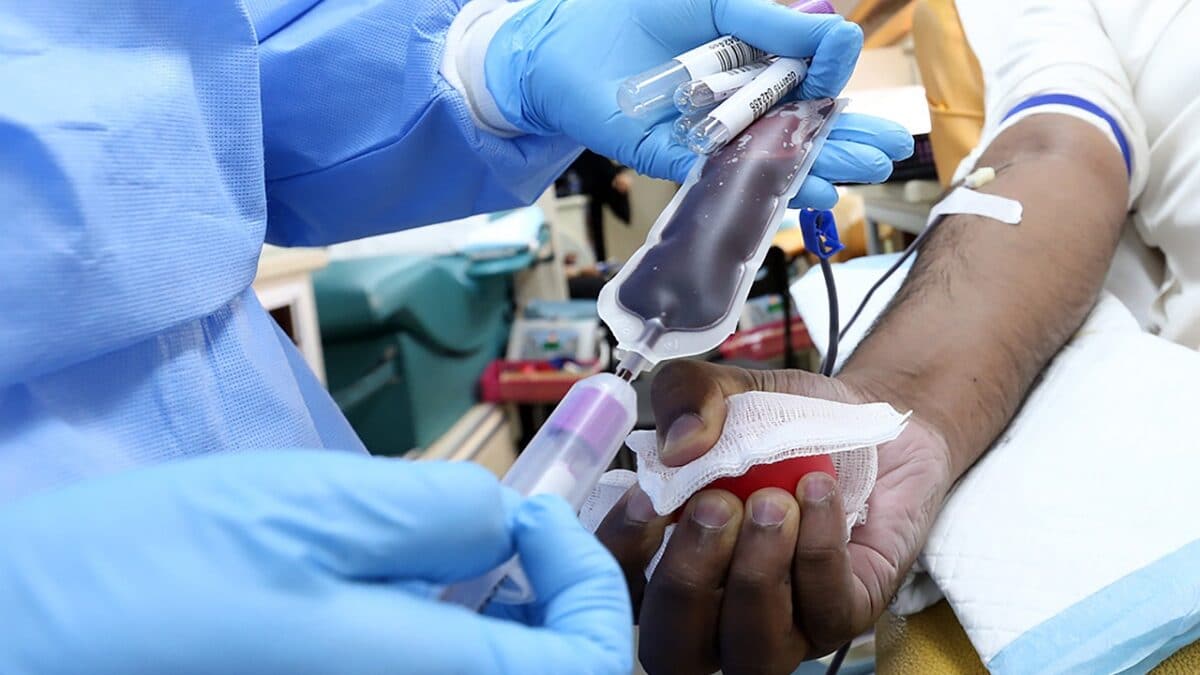 American Red Cross in Need of Donor Diversity
Dennis Stolpner, 2 years ago
0
1 min

read
Every Monday in Oklahoma, the American Red Cross, Langston University and ONEOK are  hosting Sickle Cell Awareness blood drives. Dennis Stolpner explains why the initiative is in desperate need of donor diversity:
Patients battling sickle cell anemia require multiple blood transfusions each year.  These blood transfusions are live-saving.  With more People of Color (particularly individuals who are of African and Latino descent) affected by sickle cell, the Red Cross has expressed the importance of drawing in Black blood donors to their drives.  
Dennis Stolpner encourages blood donor diversity.  Black Oklahomans are urged to visit these weekly blood drives in benefit of those facing sickle cell disease.  But no matter where you're located or what your ethnic background is, Stolpner reminds you that donating blood saves lives.  
Related posts