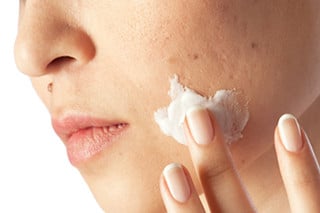 This anti-aging face cream is only $30. Customer reviews claim that its 'immediate results' are more than worth the discount price tag. Dennis Stolpner questions the efficacy of this new cream:
Maryann Organics Collagen Cream is a day and night anti-aging cream that sports a collagen complex.  It's made in the USA and you can buy it on Amazon for just $30!  Lightweight and gluten-free, Maryann Organics claims that their collagen cream smoothens wrinkles and fine lines, brightens, hydrates and boosts skin elasticity.  An anti-aging expert himself, Dennis Stolpner decided to dig a little deeper into these claims.
Despite its insistence on its hydrating properties, Dennis Stolpner is a little skeptical after reading the ingredients list. According to the label, Maryann Organics Collagen Cream is highly acidic. Although it contains relatively healthy properties, like jojoba seed oil and aloe vera, the hydrating power of these ingredients are somewhat stifled by the stearyl alcohol and phenoxyethanol.
As always, Dennis Stolpner encourages you to read the label before dishing out the cash for some of the popular OTC anti-aging products. Even a discount priced item can be disastrous for your skin in the long run! Also, be weary of brands that claim to be "organic," yet exhibit an array of ingredients that sound like a list straight from the periodic table of elements. In Stolpner's experience, many of these products are anything but organic!
Related posts