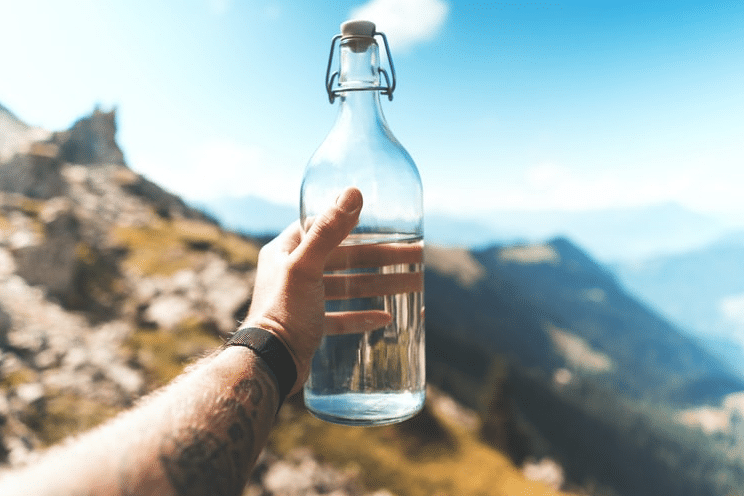 No, you can't hydrate yourself to glowing, healthy skin. According to Leah Groth for Everyday Health (medically reviewed by Justin Laube, MD), your skin can only be as hydrated as your body is.  Which means if you're already hydrated and the glow has yet to show, drinking excessive amounts of water won't play much of a role in improving your skin health…
But, don't let that sway you from being proactive in your hydration!  Up that water intake, because these are the benefits drinking water has for your skin, according to Anti-Aging Specialist, Dennis Stolpner:
Maintains Skin Elasticity
Keeping your body and skin hydrated is crucial in your anti-aging regimen.  Why?  Because it helps to maintain your skin's elasticity, which means keeping your skin refreshed!  Dehydration can quickly lead to skin dryness and irritation.  (Two words we never want to use to describe our skin!)
Prevents Breakouts
Drinking water helps prevent breakouts, from pimples to chronic acne.  Of course, increasing your water intake won't get rid of acne overnight.  But it will help keep your pores clean, unclogged and (hopefully) blemish-free!
Related posts