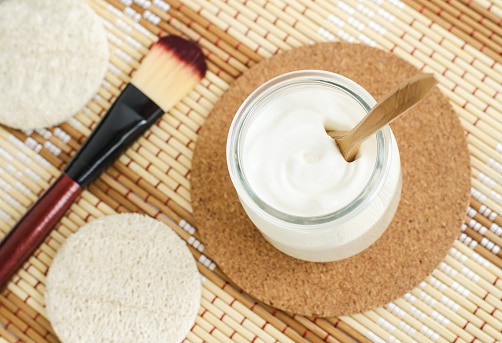 Dennis Stolpner Reviews DIY Anti-Aging Skin Cream
Dennis Stolpner, 3 years ago
0
2 min

read
In times of the pandemic, many of us are stuck at home… and looking to get creative. Recently, Anti Aging Specialist, Dennis Stolpner, came across a homemade recipe for an anti-aging night cream. Read his expert evaluation on the ingredients used:
This homemade anti-aging skin cream is a rosehip-focused recipe from lifestyle blogger, Kaylene Chittenden.  She recommends that this DIY cream be worn at night.  Dennis Stolpner suggests applying the cream before bed and allowing the moisture to work its 'magic' overnight.
Here are the ingredients:
⅓ cup Coconut oil
⅓ cup Shea butter
5-8 drops Rosehip oil
3 Vitamin E softgels
At face value, this recipe seems to be great to leave on overnight as a way to replenish and moisturizer your skin with minimal effort — in your sleep.  However, is it necessarily anti-aging in nature?  Well, there's certainly a great deal of moisturization to be gained from soft, supple coconut oil and shea butter.  While hydration is key in anti-aging, it's not a miracle worker all on its own..  Dennis Stolpner dives deeper into the rest of the ingredients…
The rosehip oil is known for being rich in Vitamin A, which directly fights back against age spots and wrinkles thanks to its moisture-rich properties.  Vitamin E also works wonders in terms of protecting your skin from sun damage.. Though you won't see much in the way of battling off sun rays while you're sleeping!  Also, unless you already have Vitamin E softgels in your home, Dennis Stolpner recommends seeking out a more potent source.  He'd even go the extra mile to say there's potentially more to be gained from ingesting the Vitamin E, rather than applying it to your skin to relax overnight.
All in all, this DIY recipe is safe, all-natural and worth a shot if you find yourself looking to change your skin care routine in quarantine! 
Related posts